Happy Work Anniversary Wishes : Letting known appreciation and congratulations messages for completing a successful year to a boss or colleagues indeed a very motivational task. Throughout an employee's professional life, they try, they fail, they learn and they rise. And as an employer, you must make it a point to celebrate their milestones and work anniversaries. Everyone likes to feel appreciated. Being recognized for the work you do fends off resentment, increases contentment, and yes, makes you want to work even harder.  As we understand that it is quite difficult to judge the perfect words that describe your feelings for your co-worker, best employee or boss; here we've arranged different categorized work anniversary wishes and messages for you.
Happy Work Anniversary Wishes
Congratulations on your work anniversary. Working with a wonderful person like you was always a great experience.
Wishing you a happy work anniversary. We're proud to have a coworker like you in our team who came along with his talents and commitment on this day.
Sending heartiest wishes to the nicest employee! We are grateful to you for all the contributions that you afforded to make our company progressed.
You're the role model of a perfect employee who listens to everything with tolerance, observes everything with compassion and speaks with love. Happy work anniversary!
Happy work anniversary! It seems as if you joined yesterday and today it's one year. Hope to work with you for more years. Wishing you all the best.
Sending you my heartfelt wishes on your happy work anniversary. No wonder time flies. But I'd like to work with such a nice co-worker for more working years.
You've brilliantly proved that you're an essential part of our organization. Our organization feels proud to have an asset like you. Best of luck for the days ahead.
Many congratulations on your happy work anniversary! May you accomplish more successful working years with this organization. Wish you good luck.
Milestone Work Anniversary
Congratulations on your 1-year work anniversary! You've accomplished a lot in the past year, and I can't wait to see what you do in the future.
Congratulations on hitting the 5-year mark with the company! Hope you stick around for many more because you're one of the best!
It's your 10-year anniversary! Thanks for being part of our family for a full decade. It's hard to imagine this place without you.
Happy anniversary! The company has changed a lot in the 20 years you've been here. I'm sure you've seen and done it all. And yet you still treat every day like its your first day on the job. Thanks for all the hard work that started 20 years ago and continues to this day.
Has it really been 30 years since you started here? I guess time flies when you're having fun. Thanks for your years of service, your hard work, your dedication, and for everything you've done to make this company what it is today.
HAPPY 1-YEAR WORK ANNIVERSARY
You've made it this far at work, so I expect to see you around forever! It's your one-year work anniversary today, and I just want to say congratulations on hitting that magic number!
I looked for the word "essential" in the dictionary, and I wasn't shocked to find your picture there. Hope you have the best one-year anniversary at work ever!
You've made coming to work every day a little bit better. I'm so glad you were hired for your job- have a happy one-year anniversary!
People say we are here to work and not to make friends. But I don't think that is true, because you have become a great friend in the year you have been here. Thanks for that and more!
You've done a great job for this company and I know we can expect great things to come. Congrats on a whole year of excellent work!
Your dedication to this company and your job is so very admirable. With your one-year anniversary here, I just want to say how appreciative we are for your role at this company!
I can't believe it has been one-year since you started working here. I don't have the words to fully express my gratitude that you have stayed on and through thick and thin. Congrats on making it a year!
Happy one-year anniversary to a funny, happy, positive person who simply shines at their job. This work space would be dull without your amazing contributions!
Funny
Finally, here are some humorous ways to wish someone a happy work anniversary. It goes without saying that you might not want your employer to see you sharing messages like these.
Happy anniversary to an employee who has made invaluable contributions to this company. Now get back to work!
Congrats on surviving another year at your job. Lesser mortals would have gone insane by now.
Happy work anniversary to a coworker who has many talents, including the spooky ability to sense when there are donuts in the break room.
Happy work anniversary to a coworker who has many talents, including the spooky ability to sense when there are donuts in the break room.
Happy work anniversary! Don't you dare think about taking another job – but if you do, please take me with you.
Congrats on another year of thankless work. It's taking them much longer than expected to bleed you dry.
People like you make this company what it is. And I mean that in a good way – really!
[Self] Today is my work anniversary! Can you believe I've been here three years? I'm sure for many of my coworkers, it seems like much, much longer.
HAPPY 2-YEAR WORK ANNIVERSARY
Wow, it's been two years already! The time you have spent with this company has certainly flown by. Happy anniversary to you, and I hope to see you here for many more!
Your contributions have made this company better and brighter. We couldn't have done it without you. Hope your anniversary is as great for you as the past two years have been for us!
Words aren't enough to express the gratitude I have that you were hired for this position. Hope you have a great two-year anniversary!
We can't believe you made it to the two-year mark at this crazy company. That must mean you are one of us! Here's hoping you can last another two years, but happy anniversary to a great co-worker anyway!
Working side by side someone means really getting to know them. The past two years have been a ton of fun and I hope we have many more together!
I'm so privileged to have you in my company. You've made many valuable contributions in the past two years, so I just wanted to say happy two-year work anniversary before anyone else!
Don't let the fact that we have been here longer than you intimidate you. You already have two years in, and I doubt you want to leave us now! Have a wonderful work anniversary!
It certainly seems like you were just hired yesterday, doesn't it? These past two years have been nothing but fun for us all. Have a super special day today on the two-year anniversary of your first day!
Funny Work Anniversary Wishes For Colleagues
If there is a colleague like you, I don't care of Monday morning blues. Happy work anniversary!
Congratulation on your work anniversary! You've turned the workplace and working strategy into great fun.
Thanks for being such a hilarious colleague with a great sense of humor. Happy work anniversary and all the best!
Working with a colleague like you were always a blast and looking forward to feeling that all again for another year. Happy work anniversary!
It's another year down of tolerating you and looking ahead for many more years to be passed working with you. Happy work anniversary.
Work Anniversary Wishes For Boss
Congrats on your anniversary! All these years you've been our guiding star with your unlimited patience, generous attitude and supportive nature. We love you, Boss.
Happy work anniversary. Today's achievement of this organization is only possible for your supreme leadership, inspiring support, dedication and passion. Thanks for all your efforts.
We feel lucky and glad to be a part of your team. Your exceptional leadership is beyond words. Happy work anniversary.
Congratulations on your work anniversary. You always saw possibilities in us and inspired to spark that. It's our honor to work under your supervision.
Through all these years, your guidance and support helped to accomplish all the targets. Wish you a blissful future and thank you for your inspiring and supportive leadership.
HAPPY 5-YEAR WORK ANNIVERSARY
Five years is a long time with a company. Our heartfelt love and congratulations for your time here!
While five years is certainly a long time, we are hoping you will spend just as many more years with us. We appreciate all of your hard work and dedication! Have a happy anniversary!
I cannot believe you have been here for a whole five years! You are an inspiration to this company and everyone you meet. Have a great five-year anniversary!
Happy five-year anniversary to one of the best employees in the company. I'm thrilled to call you a co-worker and a friend!
I'm glad I can express how much it means to me that you joined us five years ago. You make coming to work easier and happier- have a wonderful anniversary!
You have grown and flourished in your position since day one. Have a super five-year anniversary, and I hope in five years we can celebrate some more!
Your work journey has hit a huge milestone- five years with one company is amazing. We are so happy you made the decision to stay with us, so we all want to say have a wonderful work anniversary!
We love having you on our work team. The past five years have been nothing short of amazing. Happy five-year anniversary to the best co-worker!
You are without a doubt an amazing co-worker, friend, and team member. Five years has flown by, hasn't it? Have a terrific day!
You have inspired everyone who works with you to do just a little better every day. Thank you for your commitment to this company, and make sure you do something nice for your five-year anniversary!
Work Anniversary Wishes For Employee
Sending heartfelt wishes to the best colleague that I ever had. Congratulation on your work anniversary. Looking forward to more years of working together.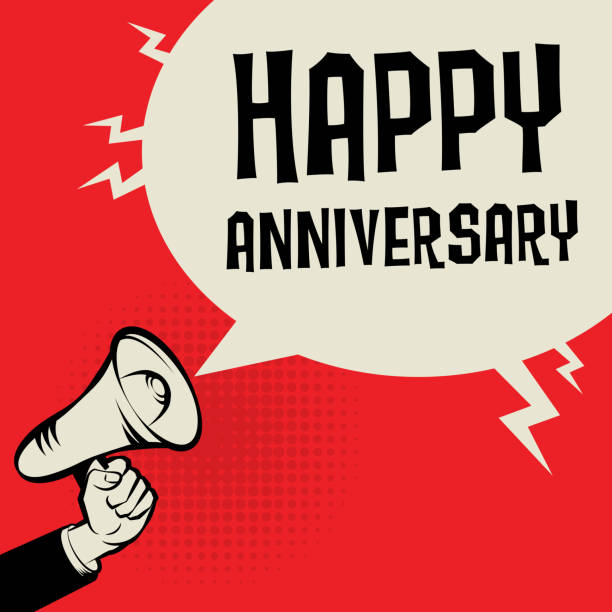 You're a great co-worker who makes the workplace out of boredom. Know my best wishes on your impressive achievement. Happy work anniversary.
A great employee like you is valuable for both the organization as well as co-workers. Well done and enjoy your happy work anniversary.
Sending heartfelt wishes to the best employee. May God bless you with success at every place you go and all that you do! Happy work anniversary!
It was a great experience to have a dedicated and sincere employee in our team. Congratulations and heartiest greetings on your work anniversary.
HAPPY 10-YEAR WORK ANNIVERSARY
Ten years is such an incredible milestone, and we know just how hard staying with one company can be for that long. However, you did it! Happy ten-year anniversary!
Wow, ten years already? Where has the time gone? You're a valuable team member, and we appreciate everything you have done for us!
It's been a long ten years, but full of fun and memories. Thank you for the past ten years!
Even after being here for ten years you still find passion in your work. You are a role model for the new hires, and we hope you know how much we appreciate you!
Ten years with a company is an amazing feat that should be celebrated extensively. We're hoping you stay with us at least another ten. Happy work anniversary!
Happy ten-year anniversary to a caring and compassionate employee. Without you, this whole job wouldn't shine as bright. We're hoping you stay on forever!
Having a colleague like you makes it so much easier to come to work. These ten years have been so much fun. Have an amazing anniversary!
Ten years already? What a trip! The memories we have made have been priceless, and I want to thank you for being there with us to make them.
You keep plugging away, even on the days where life is hard. Your amazing spirit and solid-gold heart are what make this company what it is. Have the best ten-year anniversary ever!
Don't ever forget that you have been the backbone of this company for the past ten years. We couldn't have done it without you. Here's hoping your ten-year anniversary is all that and a bag of chips!
HAPPY 20-YEAR WORK ANNIVERSARY
It's not often that you can say happy 20-year anniversary to someone, but you have made it possible. You're an amazing co-worker and even better friend, so have the best day ever.
The 20-year mark is a time to sit back and celebrate. You deserve it for your hard work, dedication, and commitment to this company. We love working with you-happy 20-years!
How can we ever express our gratitude for 20-years of work? You're the best co-worker and a wonderful friend, so we are hoping this 20-year work anniversary treats you well!
Have an amazing day today! Who else could say they have been at a company for 20-years? Happy anniversary!
Your positivity is one of your best qualities. We hope you are positive you will stay here for another 20 years! Have the best work anniversary ever. You deserve it!
We could never put it in words how happy we are that you are with us. A 20-year anniversary is something special, so pat yourself on the back for a job that has been done right over and over!
Are you ready for your big day? Your 20-years have made a huge impact on this company and the people you work with. Happy anniversary to you!
The 50 Best Work Anniversary Wishes to say to your Employees or Colleagues
This is to remind you that you have come a long way and your contributions have continued to inspire us. Wish you a very Happy Work Anniversary!
Hey there! Do you remember that this very day a year ago (you can replace it with years) we came across a very skilled professional and a very nice person. Cheer up mate because that person is "YOU". Thank you for being part of our organisation.
Hi Mate! Just wanted to thank you for everything you've done so far for our organisation and for the team. All though it's too less compared to all the efforts you have put throughout the years. I would like to extend my/our heartiest wishes on your work anniversary.
Hard work, Loyalty and Diligence make the best employees. And I'm glad to have you with all of these qualities. It's your work anniversary today and I couldn't have thought of any better moment than today to appreciate you and wish you good luck for all your future endeavours.
It's nearly half a decade since you've joined us and helped us achieve what seemed impossible with your brilliant expertise. Today is your 5th work anniversary and I wanted to extend our heartiest work anniversary wishes to you.
Happy Work Anniversary Images